SCROLL TO DISCOVER SCROLL TO DISCOVER SCROLL TO DISCOVER SCROLL TO DISCOVER SCROLL TO DISCOVER Welcome!
Torah Resources International is an organization comprised of individuals who are seriously committed to knowing Yeshua as the Living Word and Messiah by studying the entire Torah, from Genesis through Revelation. We are a group of teachers and authors who seek to promote the biblically Hebraic concepts of the Torah with the hope that people will gain a greater depth of understanding of Yeshua, as well as how we were created to live.
We invite you to participate in this challenging and exciting learning process with us that you too might catch a glimpse of the truth that the Scriptures, from Genesis to Revelation, are truly darche noam, ways of pleasantness for all who take hold of them.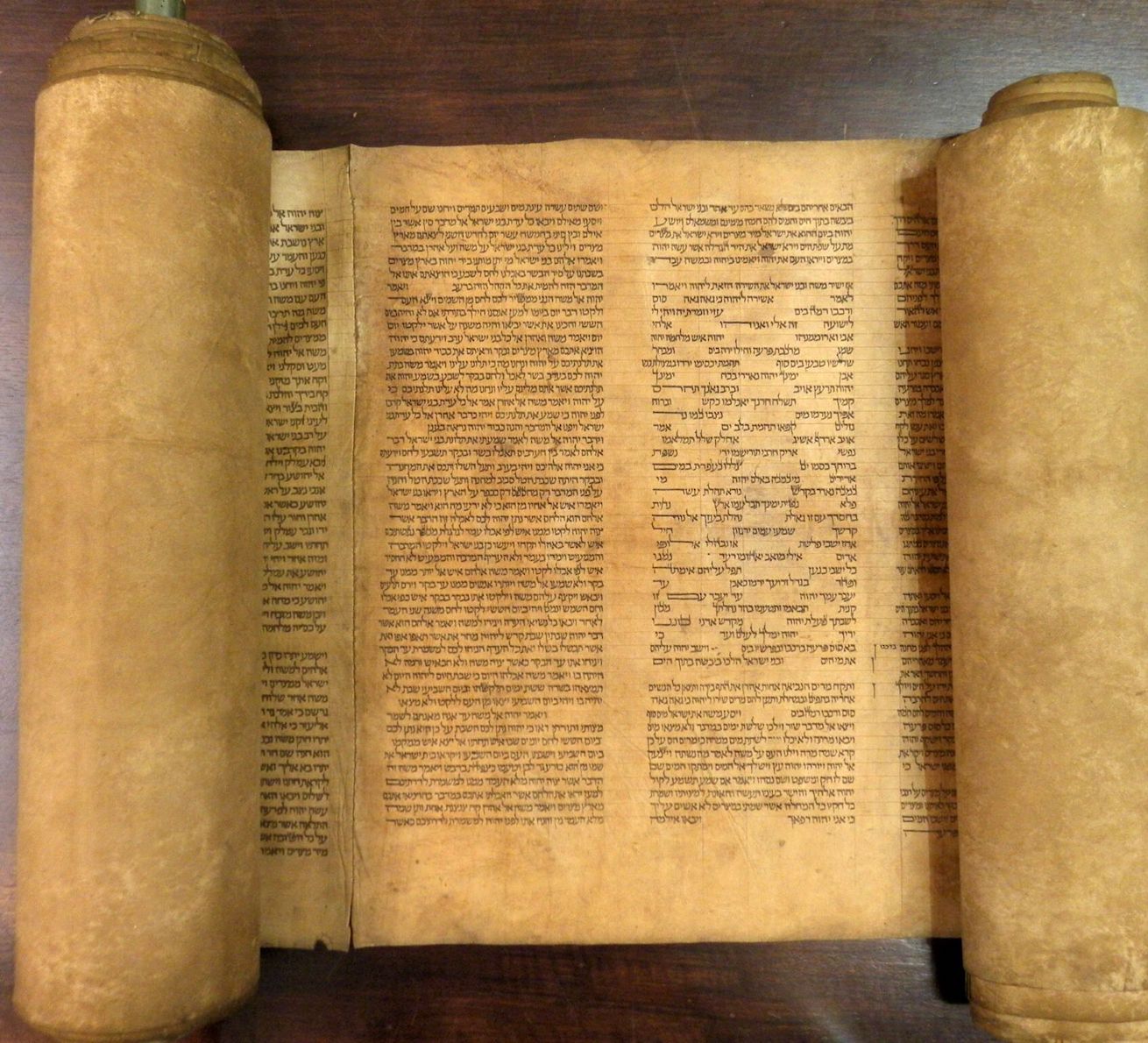 Torah Portion from Briteinu
Va'etchanan — ואתחנן
Deuteronomy 3:23–7:11
God Is a Consuming Fire
We often think of Moshe as a prophet and lawgiver. However, sometimes in the Torah we get a glimpse of his talent for writing. This parasha provides one of these occasions. In 4:1–24, Moshe builds on the theme of fire. First, he reminds Israel that the mountain from which God spoke to them was "burning with fire up to the heart of heaven …" (4:11). Then in 4:12, he relates how the Lord actually "spoke to you out of the fire." Continuing the motif of fire, Moshe says in 4:20, that the Holy One brought Israel up "out of the iron-smelting furnace (a method for refining metal using fire,) out of Egypt … ." Finally, the point to which Moshe was building, he declares in 4:24, "God is a consuming fire." What are we to learn from this image of fire?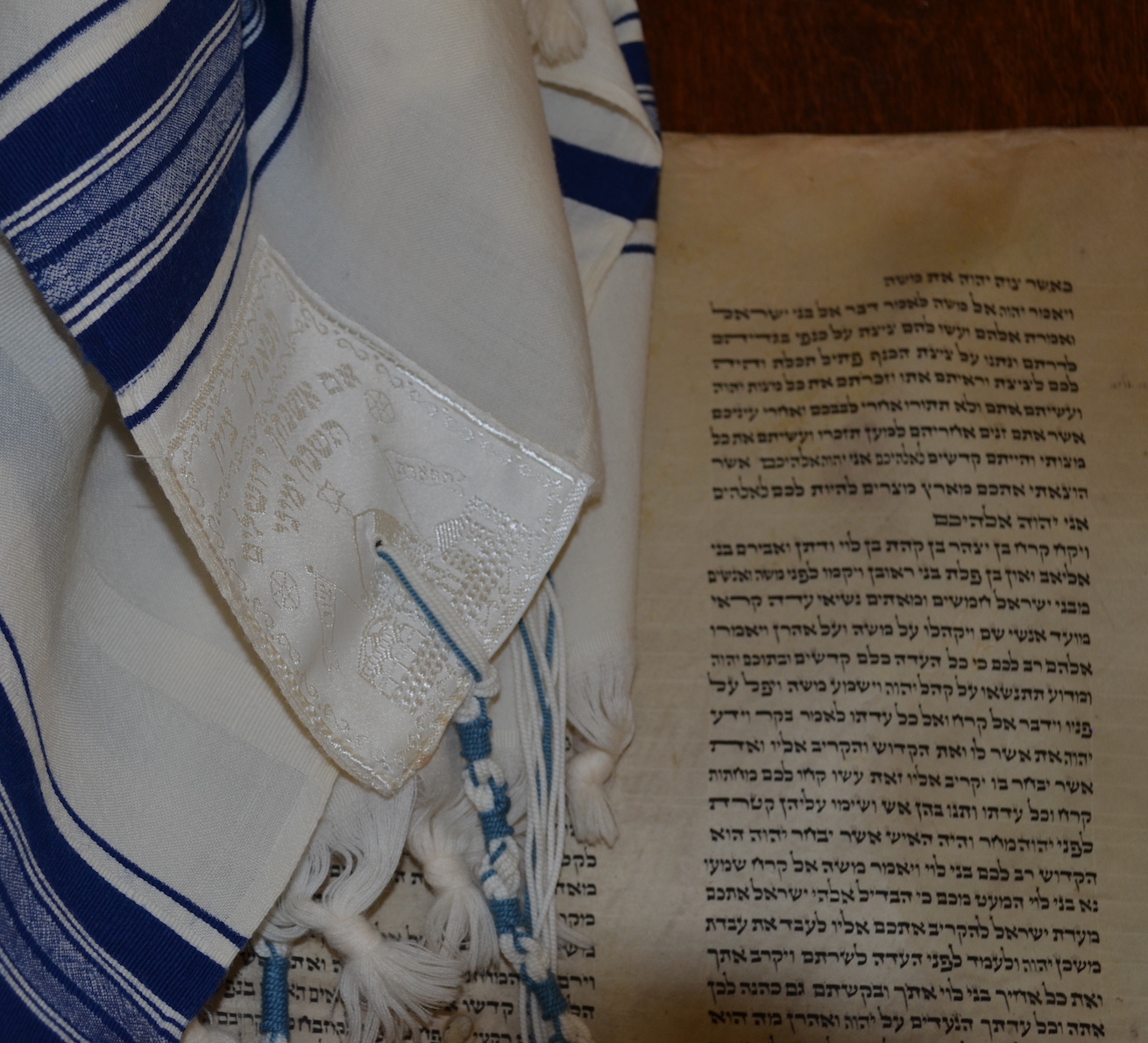 From the Haftarah
Isaiah 40:1–26
The Announcement of Comfort
This passage represents Isaiah at his best and is one of his most well-known. It introduces the second half of his book and centers on comforting God's people, as the opening words indicate to us. The reason for the comfort, according to the text, is because God is coming! Therefore, Israel is to make the way ready for His arrival. The haftarah concludes with a great section comparing the follies of idolatry with the blessings of knowing the one true God, the One who is coming.
For those who like guidelines for studying biblical books or passages, Ariel is sharing his own study outlines in this new section: Guided Torah Studies. It can often be a bit daunting to study a whole book of the Bible or even a large passage. How do you start? What questions do you ask? How much background do you need to know to really understand the book or passage? What are the main points that God is trying to get across to us?
These Guided Torah Studies will help you get started and direct your path of study, thus enhancing your study experience and enabling you to dig deeper into the Scriptures and the Author who inspired them.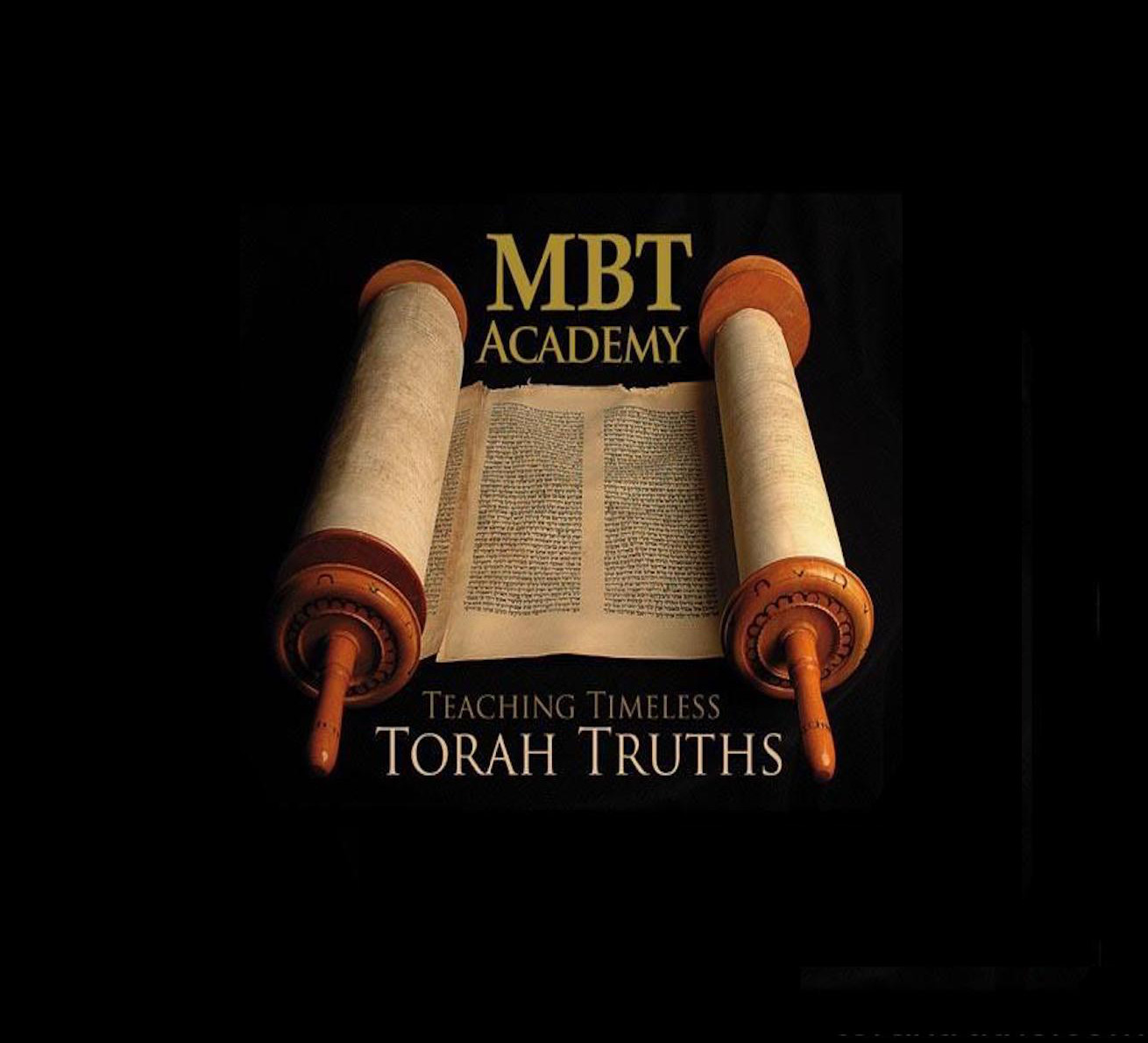 The Academy offers biblical training in modules that are organized as "Sitting Rooms." A unique place of learning for all ages. In a Sitting Room you go through pictures and text taking time to "sit still within truth." In this way, you will develop a biblical vocabulary and build fundamental concepts needed for living Torah.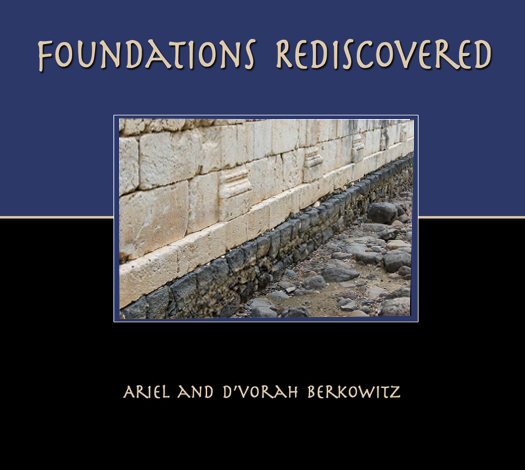 This is TRI's Torah Institute's first online course. We are endeavouring to help Bible students to rediscover the precious foundations of their faith, which are deeply rooted in the fabric of scripture from Genesis to Revelation. The course material emphasizes the continuing authority that the Torah [The Five Books of Moses] has for all serious students of the Word of God.
The 7-10 day Wilderness Israel Study Expedition [WISE] is designed for anyone who is seeking personal freedom to live in new dimensions of intimacy with Yeshua. The week is set apart for you. Set apart for you to find your place as one who bears The Light of God's Heavenly Kingdom here upon the earth. Take time to come to The Wilderness where God is our teacher.
Take Hold: Embracing Our Divine Inheritance with Israel
Take Hold
is an expanded exposition of Zechariah 8:23, a prophetic passage which describes a time when believers in Yeshua from the nations of the world will find expression to their divine connection with the Land, the People, and the Scriptures of Israel. This book describes in rather great detail the relationship between Israel and believers in Yeshua.
More Publications By Ariel & D'vorah
To see and order from the full list of publications, click the link below:
Click Here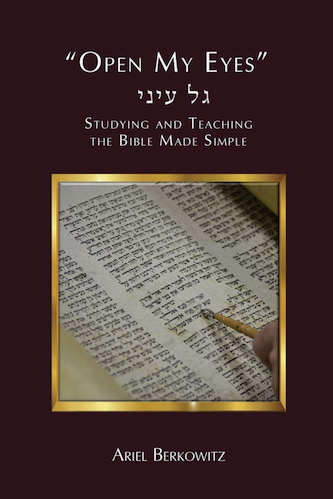 Open My Eyes — Gal Enai
Open My Eyes is a practical how-to book which helps believers in Yeshua learn how to study and teach the Bible in a simple way, thereby encouraging all believers to practice sound biblical study methods, interpretive methods, and teaching methods. One of the great features of this book is the book list of essential Bible study research books to help believers develop a good working Bible research library.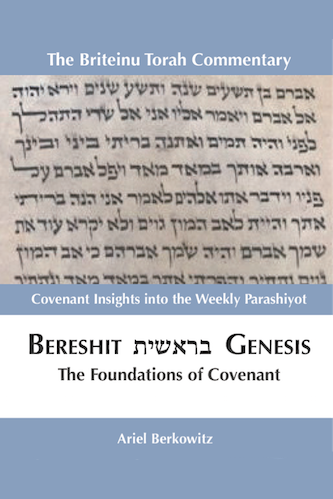 Bereshit — Genesis: The Foundations of Covenant (The Briteinu Torah Commentary)

Bereshit: The Foundations of Covenant is volume 1 of the Briteinu Torah Commentary. This is a commentary on the traditional weekly Torah portions as seen through the eyes of a believer in Yeshua of Nazareth.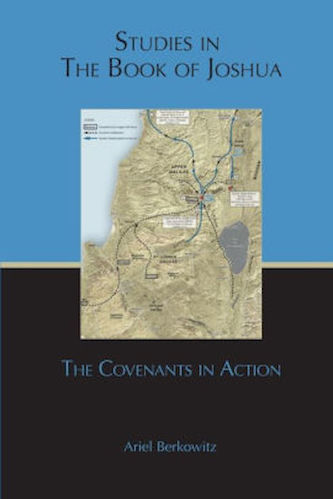 Studies in the Book of Joshua   
Studies in the Book of Joshua describes God's Covenants in action among the ancient Israelites. God relates to His people within a Covenant relationship. We will study how Israel was granted the right to claim the Promised Land, because it was the Land promised to them by the Holy One through a Covenant promise.
Torah Rediscovered
Torah Rediscovered lovingly challenges readers, Jewish and non-Jewish alike, to take an honest new look at the true nature of the first five books of the Bible (the Torah). Torah Rediscovered reveals the beauty and depth of God's divine covenantal revelation.
Here is what ADONAI says:
"Stand at the crossroads and look;
ask about the ancient paths,
'Which one is the tov way?'
Take it, and you will find rest for "your beings".
"Should," "Must," or "Have To"
Our hearts want to communicate something that we think is important. In our exploration of the non-Jewish person's relationship to the Torah, we have scrupulously avoided the use of "must," "should," and "have to," as these ideas are completely inappropriate to the issues at hand.
The use of such words tends to open the door wide to the possibility of legalism taking over. By "legalism," we mean the belief that adherence to the Torah is a requirement for obtaining, and/or maintaining, one's justification before God.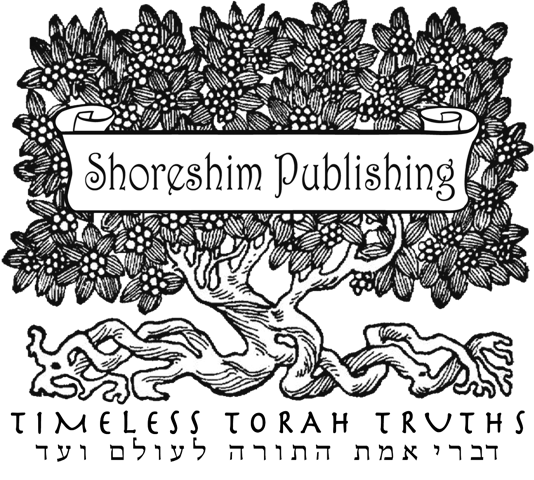 Shoreshim Publishing Inc. is the official publishing house for Torah Resources International (TRI) and Table Talk (TT) that provides individual Torah study materials and online study resources for TRI students.
You are invited to sign up for our new mailing list directly from the Subscribe button to receive our new e-periodical. This newsletter will keep you informed of new Shoreshim publishings as well as updates from Torah Resources International (TRI).
Dear Students of God's Word,
If you see any printed material circulating that you do not find available on one of our web sites, it is unofficial. If the printed material has been translated from English to another language, whoever did that translation of our teaching, did not do this together with us and we did not check the translation to see if it is what we teach or not. 
If you see such a work circulating, please let us know by contacting us at:
TorahRediscovered@gmail.com